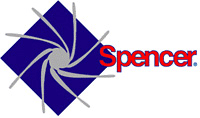 The Spencer Turbine Company
The Spencer Turbine Company has been a leader in providing solutions to air and gas handling problems since 1892.  Spencer's comprehensive product line includes single and multistage centrifugal blowers, gas boosters, central vacuum systems, mobile vacuum units, separators, regenerative blowers, electrical control panels, tubing and fittings, vacuum hoses, valves and tools and other related system accessories.  Our products may be incorporated into skid packages – with blower or vacuum producer and separator, mounted on a common base with accessories and electrical controls.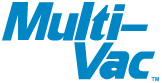 Multi-Vac Inc.
President and Owner, Wally Haag has worked in the industrial vacuum cleaners field since 1974. He started with the Hi-Vac industrial vacuum in the manufacturing area, working his way into field service management, and new product development. In 1980, Mr. Haag purchased half ownership of M & W Shops, Incorporated (a custom metal fabrication shop) where he continued to use his experience to manufacture carbon and stainless steel weldments and special vacuum cleaner equipment. In 1990, Mr. Haag took full ownership of M & W Shops. At that time, the decision was made to use his engineering experience of heavy duty industrial vacuum equipment and metal fabricating to design a new maintenance friendly product line of industrial vacuum cleaners, loaders and conveyors, which is now Multi-Vac. Since that time, Multi-Vac has become a well known and respected name in steel mills, foundries, cement and brick plants as well as in the mining, plastic, rubber and chemical industries. Successful installations are in use from the East Coast to the West Coast, Canada, Mexico, South America, and China. In 1994 we began to actively market our industrial vacuum cleaners line. We have steadily increased our volume and market share by providing exceptional quality, fair pricing and on-time deliveries. We have a modern 38,500 square foot office, plant and warehouse with shears, press brakes, NC punching and burning, several welding stations, assembly, test areas and a large paint booth. Our engineering staff can provide AutoCad drawings of our equipment to aid in your system design. Our service engineers and technicians can provide start up service and training to your maintenance personnel.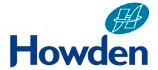 Howden American Fan Company
American Fan Company was founded in July 1969, for the initial purpose of furnishing cast aluminum blowers to the United States OEM Marketplace. The company thrived, expanded the product offering and moved to larger facilities six times during it's first ten years in business. In 1979, AFC moved to the current location on Symmes Road in Fairfield, Ohio. Throughout it's history, American Fan Company has lead the industry in innovation, adding digital controlled machines in the 1980′s and became the first US based fan company to go 100% CAD.
In 1986, Woods Air Movement of Colchester, UK acquired AFC. By 1987 AFC was producing the Woods line of Axial Fans for the US market. The company's facilities grew again and soon included an airflow laboratory and a second manufacturing facility. In 1994, AFC became the first United States fan company to receive ISO-certification and today maintains certification to ISO 9001.
Since 2002 American Fan Company has been an operating unit of FlaktWoods, the largest centrifugal fan, axial fan and air movement solutions company in the world.

Nordfab