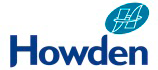 Howden American Fan Company was founded in July 1969, for the initial purpose of furnishing cast aluminum blowers to the United States OEM Marketplace. The company thrived, expanded the product offering and moved to larger facilities six times during it's first ten years in business. In 1979, American Fan Co. moved to the current location on Symmes Road in Fairfield, Ohio. Throughout it's history, American Fan Co. has lead the industry in innovation, adding digital controlled machines in the 1980's and became the first US based fan company to go 100% CAD
By offering one of the most complete product lines in the industry, the Howden American Fan Company is able to develop customized air movement solutions for a variety of industries.
Our individualized engineering and excellent service lead the industry. The quality and value behind our industrial fans and commercial blowers make us the first choice in many markets, including the transportation, marine, and agricultural industries.
Our high quality industrial fans are produced for a variety of niche businesses. Regardless of your industry, the dependability of our fans and blowers can satisfy even the most demanding and versatile client. In fact, our fans are used for agriculture, waste water treatment, pollution control, and fume extraction.
For each industry, we've listed the most typical fan applications and selected appropriate fans based upon optimum design features and best construction materials available. This website is designed to make the fan selection process easy!
Product Information

Product Specifications