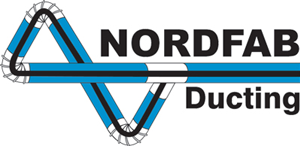 As a manufacturer of environmental technology products, we are proud to help supply cleaner air for workers and equipment in workplaces of all sizes and types. Our Ducting is an integral part of dust, mist, and fuse collection systems around the world.
Nordfab® introduced Quick-Fit® clamp-together ductwork, with its unique rolled edge ends and easy-to-use clamps, in 1990. As well as being the originator, Nordfab is the industry leader, and the world's largest supplier of clamp-together ducting for dust, mist, and smoke collection / industrial ventilation.
Manufacturing
Nordfab Americas was incorporated in 1979. In the USA, Nordfab owns and operates two office and manufacturing facilities, totaling 110,000 square feet, in Thomasville, NC.